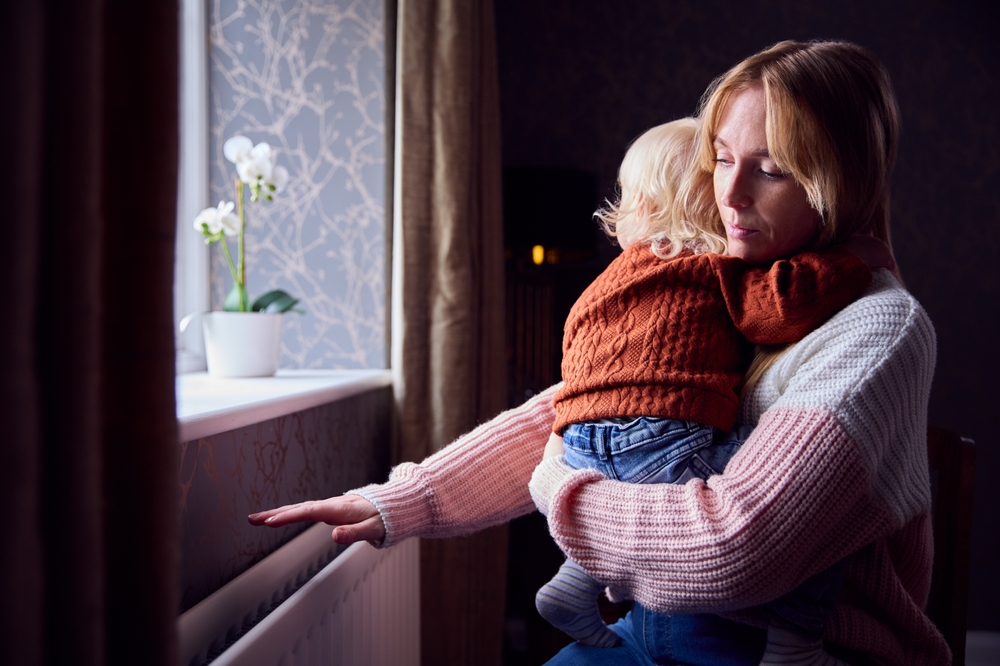 The Rising Cost of Living Crisis and mental health implications on Families in the UK
We are all struggling with the cost of living crisis, marked by a sharp increase in the cost of essential commodities, utilities, housing and transportation.
The confluence of these rising costs has placed an inordinate burden on families, with rippling effects not just on their financial stability, but also on their mental health.
Is the cost of living crisis negatively impacting your mental health? Get in touch with Donna Morgan today.
Cost of living crisis impact on mental health
The Cause: Rising Cost of Living
It's essential to understand why this cost of living crisis has occurred to fully comprehend its impact on mental health. Several contributing factors have precipitated this crisis, including economic fallout from the Covid-19 pandemic, the shift in the global trade landscape following Brexit, inflation and surging energy prices.
At the heart of the matter is a deep-seated economic strain, with the Office for National Statistics reporting in 2023 that average household costs have risen at a faster pace than income for the first time in a decade. This has led to a squeeze on disposable income and consequently, a significant rise in financial stress among families.
The Effect: Escalating Mental Health Issues
As a therapist, I am seeing an alarming trend in the correlation between the cost of living crisis and the surge in mental health issues, particularly anxiety disorders.
The added financial stress is manifesting in sleep problems, irritability, difficulty concentrating and feelings of dread, which are all classic symptoms of anxiety.
Mental health services across the UK are witnessing an upsurge in referrals, with the NHS reporting a 15% increase in mental health cases since the onset of the cost of living crisis.
Parents are particularly at risk, as they not only shoulder the burden of financial concerns, but also deal with the added stress of safeguarding their children's welfare amidst such financial turmoil.
This dual pressure can intensify feelings of anxiety and helplessness, with long-term implications for the mental health of the entire family.
Recognising the signs of mental health struggles is a crucial first step towards getting the help you or a loved one may need. Mental health issues can manifest in various ways.
Sign Signs of Mental Health Struggles
Emotional Signs:
* Persistent feelings of sadness, hopelessness, or emptiness.
* Excessive worry or fear.
* Irritability or restlessness.
* Feeling overwhelmed or unable to cope with stress.
* Suicidal thoughts or fantasies about death.
Physical Signs:
* Changes in appetite or weight (either loss or gain).
* Disturbed sleep patterns – either insomnia or oversleeping.
* Unexplained aches and pains, such as headaches, stomach aches, or back pain.
* Constant tiredness or lack of energy.
Behavioural/Cognitive Signs:
* Difficulty concentrating or making decisions.
* Loss of interest in activities or hobbies once enjoyed.
* Withdrawal from social interactions or activities.
* Neglect of personal hygiene or appearance.
* Increase in risk-taking behaviours (e.g., reckless driving, substance misuse).
Changes in Performance:
* Decline in work or academic performance.
* Unexplained absences from work or school.
It's important to note that everyone experiences these symptoms differently and some may not exhibit all the signs listed above. If you or someone you know is displaying several of these symptoms and they persist for an extended period or interfere with daily life, it's advisable to seek professional help.
Never hesitate to reach out to your GP or a mental health professional if you're feeling overwhelmed. If you're in crisis, contact a helpline such as the Samaritans on 116 123 (UK), which is available 24/7 for support.
Remember, mental health struggles are nothing to be ashamed of and seeking help is a vital step towards healing and recovery.
The Solution: Steps Towards Resilience
The cost of living crisis is not a phenomenon that families can easily control. However, there are measures individuals can adopt to bolster their mental resilience during these trying times.
Recognise the problem: The first step in combating the mental health implications of the cost of living crisis is to acknowledge the issue. It's crucial to understand that financial stress is a valid concern and it's okay to feel overwhelmed.
Seek professional help: If financial worries are causing mental distress, don't hesitate to seek professional help. Therapists and mental health professionals can provide coping strategies, stress management techniques and if necessary, medication to help manage symptoms of anxiety and depression.
Financial Counselling: Alongside therapy, consider financial counselling. Organisations like the Money Advice Service, StepChange and Citizens Advice offer free advice to help manage debt and devise a financial plan.
Practice self-care: Regular exercise, a balanced diet, good sleep hygiene and mindfulness practices can improve mental well-being. These strategies can act as a buffer against stress and enhance your ability to cope with financial worries.
Community support: Leaning on community support can provide emotional relief. From local mental health support groups to online forums, sharing experiences with those in similar situations can alleviate feelings of isolation and provide practical advice.
The rising cost of living is a harsh reality for many families in the UK, exerting considerable strain on mental health. As we navigate these tumultuous times, it's essential to remember that help is available. Amidst the crisis, the path to resilience lies in understanding, compassion and appropriate support – from ourselves
Finding Support for Mental Health Problems
Mental Health Support: If you or a family member is dealing with anxiety, depression, or other mental health issues, professional help can be invaluable. Reach out to your GP, who can provide guidance and, if necessary, refer you to specialised services. Mental health charities like Mind, Anxiety UK, Samaritans and the Mental Health Foundation offer helplines, advice and resources.
Financial Guidance: Free financial advice services can help you manage and mitigate debt. The Money Advice Service, StepChange Debt Charity and National Debt line provide guidance on budgeting, debt management and navigating the benefits system.
Community Networks: Local community networks, mutual aid groups and faith-based organisations often provide resources and assistance, from food banks to social support.
Employee Assistance Programs: If you are employed, your workplace may have an Employee Assistance Program (EAP). These programs offer free and confidential assessments, short-term counselling, referrals and follow-up services to employees who have personal or work-related problems.
Support for Children: If you have children who are struggling, services like YoungMinds, ChildLine and The Mix provide mental health support tailored specifically for young people.
Online Communities: Platforms such as Reddit, Facebook Groups, or local forums may have groups for individuals experiencing similar issues. These can be great places to share experiences, strategies, and receive peer support.
Housing Advice: If you're struggling with housing costs, Shelter offers advice on housing rights and homelessness.
Remember, asking for help is a sign of strength, not weakness. Reach out, take advantage of available resources and lean on your support network. Together, we can navigate the challenges posed by the cost of living crisis.
Are you struggling with your mental health? Get in touch with Donna Morgan today.