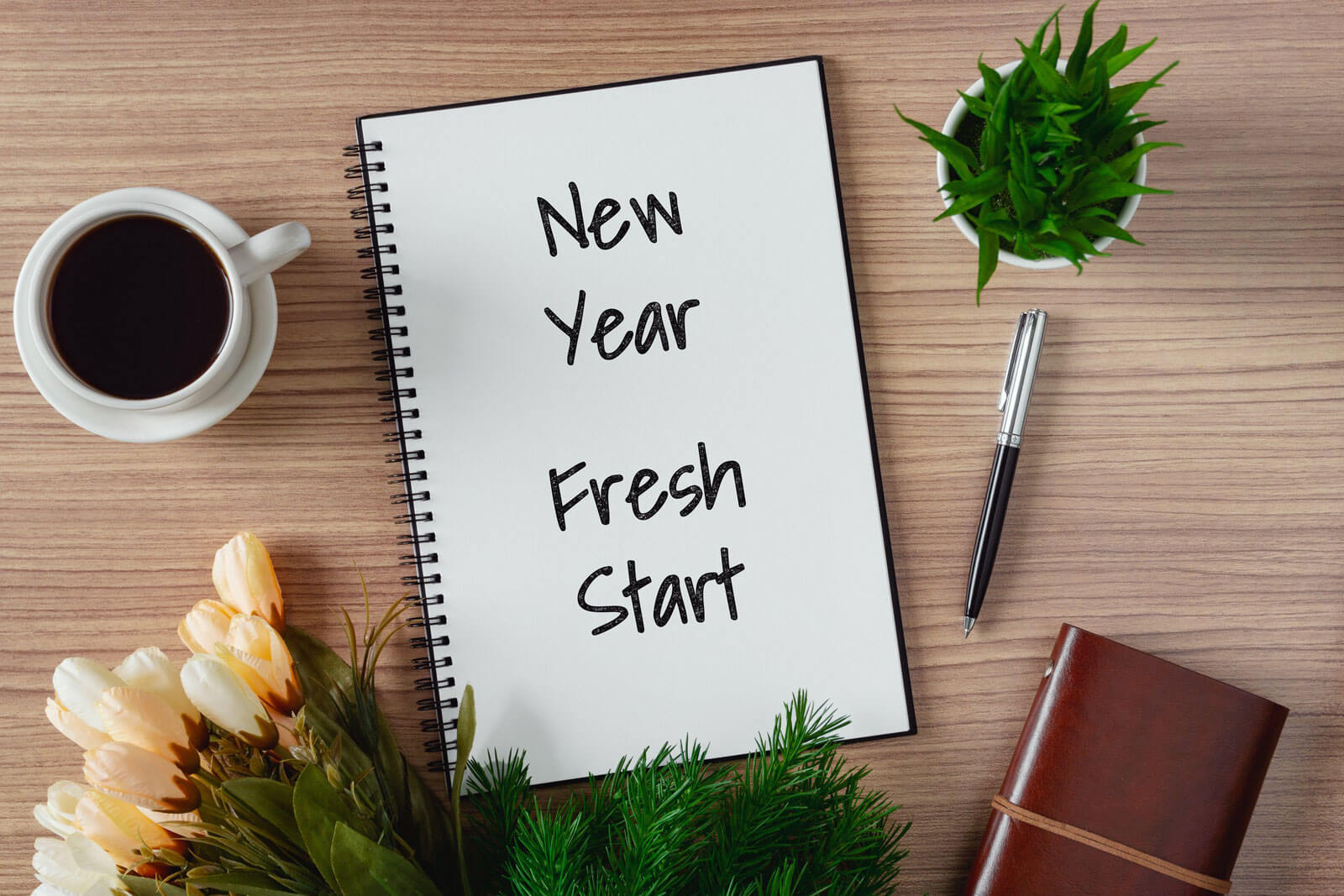 A New Year's Intention
As we enter the New Year, it's not uncommon to start looking to the future. Some of your family or friends may have already mentioned goals they want to accomplish as they welcome a New Year, or they might have spoken of resolutions.
If you haven't given the New Year much thought yet but would like to do something for yourself that signifies a new beginning – don't worry.
I want to introduce you to a perfect New Year tradition and all you need is a pen and paper! You guessed it, you're going to write a compassionate letter to yourself.
The Therapeutic Benefits of Writing To Yourself
Each year, I make the effort to follow the tradition of writing a letter to myself. I have been writing letters for 15 years now and I look forward to not only penning my letter as the New Year is on the horizon but also to reading back past letters.
Hindsight can be a funny thing! Letter writing allows me to reflect in a compassionate and noncritical way. The traditional New Year's resolution attitude has never really sat well with me.
After all, for the most part, we end up holding ourselves accountable for about the first week of January!
Before I dive in and provide guidance on how to write your New Year's letter, here are some of the therapeutic benefits that come with writing to yourself:
Writing often brings emotions to the surface and allows you to feel them naturally.
There's no judgement involved and you shouldn't judge yourself either. Since the letter is only for your eyes, you don't have to be too privy or cautious about what you're writing, let it all out!
You can truly observe your thoughts and see possible patterns that arise.
It allows you to reflect on things that may be in your subconscious.
A New Year's Eve Letter To Yourself
You can write this letter on New Year's Eve or anytime before the New Year is brought in. I try to write mine between Christmas and New Year's Eve. I encourage my clients to do the same.
The purpose of this short letter is to bring about a sense of accomplishment without having to stress over upkeep unrealistic resolutions (we've all been there!).
So, here's how to do it:
1. Sit down somewhere comfortable where you won't be disturbed and grab your paper and pen. Start by writing down a list of positive things that have happened this year (bullet points will do). This can include major events such as buying a home and any significant life changes. I usually include things such as lovely holidays I've enjoyed, achievements at work, and so on.
2. Now, you get the gist, it's time to move on to things that have happened that were not so positive. Perhaps you've faced a difficult breakup or you have lost a pet. Whatever has happened that caused some negative emotion, it's time to write it down.
3. Finally, it's time to write down your intentions for the next year. What good and realistic habits do you want to introduce? Are there any particular goals you have for your personal development? What do you want to bring into your life?
4. Once you have finished, it is time to put the letter into an envelope and into a box where it will stay over the next year. You will then take it out and reread it next New Year's Eve.
In the years to come, you can practice this New Year's ritual by taking out your letter from the previous year and reflect on the projections you made in the past for the year that is coming to an end before you write your new letter.
The idea of this letter-writing practice is to make things achievable and to hold yourself accountable. It also allows you to not feel guilty for falling into the trap of not sticking to those stereotypical resolutions.
As you get into the practice of writing a letter each year, you will be able to see how far you have come.
This helps to foster a sense of pride and compassion towards yourself as you realise that you have accomplished things while also overcoming challenges too.
Final Words of Advice
People often try and make resolutions that are set to fail. When you set intentions this is a healthier approach that you can maintain.
When you sit and write about your year it's quite surprising how your experiences have panned out and ultimately you'll get to see how strong you are!
If you'd like to discuss therapy or counseling options for the New Year, please do get in touch today. Help is always available and changes can be made!